Bought a new flat? Decorating your flat again? You will be working with an interior design consultant. Here, we discuss some important considerations for you to get your interior design done smoothly and at an economical cost.
Design Brief
The first thing to decide before you engage an interior designer is the type of design you want for your flat or house. You may like to have an elegant and contemporary design or a heritage look with lots of woodwork. Do you prefer a busy look or want to have lots of empty space?
Do you want to have light or pastel colours or do you love darker shades? These decisions will help you brief the prospective designer well and they can then come up with designs that will match your taste much better.
Identify potential designers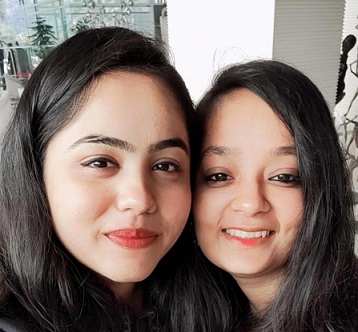 This is a very important decision and you should not hurry this part. Most people get references from their friends or relatives. You can also check the online forums. Ask them to show some of their work in the genre that you like.
Most designers will like to discuss your preferences first. Your design brief will come in handy here. Share as much detail as possible. Indicate your budget – at least tell whether you want something at a low budget or you have some freedom with the cost.

Ask them to show some tentative designs. They will possibly cut and paste things from Pinterest and Instagram but that should be fine.

We explored a few designers, some very expensive and some economical. In the end, we decided in favour of 2 young girls (The Insite Studio), who had lesser commercial experience but were bubbling with ideas. We love our new home after it is completed.
Your design brief is an absolue must or finalising the design will take forever.
Decide on a budget
You need to finalise a tentative budget before commencing work. You should have some idea from your talks with friends and relatives who have got their homes done recently. Ask your designer to give a ballpark figure. Take these figures with a pinch of salt. The budget will always go up but at least you will have an idea where it will land ultimately.
Break up the total budget into heads like consulting, carpentry, painting, electronics, accessories, etc for better and finer control.
Locate good vendors
Choice of good vendors will make sure that you get good quality products and attractive prices. You will need to ask your friends who have recently got their flat or home worked upon. Ask for references from the WhatsApp groups and other communities where you belong (my school alumni friends gave me some excellent references).
Talk to the vendors, check out their offerings and get a feel for the delivery lead times. Some things are available off the shelf while others may take time to be delivered. I could not negotiate discounts on some items where the work was being held up for these.
Monitor the work regularly
After the work starts, you should monitor it regularly. Periodic review meetings with the design consultant will help in the early identification of the issues if any. This will allow you to make the desired changes without much wastage. However, avoid poking around too much and leave broad decisions to the designer whom you have entrusted with the work.
Plan the requirements in advance
I think this will help you save a lot of money. If you ask your designer to provide a list of all items you will need 10-15 days later, you can get references for good vendors and can negotiate a good discount with them. Most items carry a good discount if you bargain well and have time in hand. If you show urgency, your ability to negotiate a good price is severely hampered.
Air-conditioning – load and location planning
Air-conditioning part requires a bit of planning. Several buildings allow you to go for regular split-ACs. Then there are buildings, mostly complexes, that insist on you having a central AC (VRF, VRV, etc).
You can get some AC vendors who will visit your site and suggest the required load based on the size of the home. Other important criteria affecting the load calculation are the direction of the windows, exposure of your walls to outside heat, etc. This is best left to experts.
You will also need to decide on the type of indoor units. The split ACs come with a high-wall indoor unit as standard. For a central AC, you can have a duct-type, cassette type, or high-wall type (like the ones that come with a split-AC). This choice will depend on the interior looks as well the height of the ceiling.
Type of paint
There is a huge list of options for the paint. You can go for Duco, Polykote, and several other options. Each of these has its strength and weakness. You can decide based on the cost, longevity, and looks. We went for soft, pastel colours. All our rooms have a different colour but a common underlying theme.
Lighter colours make the room look bigger and darker colours make the room look smaller.
Tip: If your room is rectangular with one side much longer, you can put a darker colour on the shorter wall farthest to the entrance to make the room look more balanced.
Balcony design
Do you have a balcony? What do you plan to do with it? If your balcony has enough space and sunlight, you can consider putting some plants for adding more life to it. You should consider putting a weather-friendly table and 2 chairs if the space permits and the view from the balcony is good. You will love sitting there and chilling in the evening and early morning.
Kitchen – layout, accessories
Depending on the size of your kitchen, you will need to plan the location of the hub (the burners). The typical items in most modern kitchens are – the hob (burners), the hood (chimney), a microwave oven, an Oven-Toaster-Grill (OTG), fridge, and storage.
Several people are now getting modular kitchens designed by professional companies like Livspace, Homelane, etc. The rest of the home may be done by the interior designers. This is entirely your choice. The designers are also doing the kitchens now. We got our kitchen done by the interior people only.
An important thing to consider is the stone used in the kitchen slab where you place the burners. You get so many types of stones like granite, quartz, Kalinga stone, Ceaserstone, Silestone, Dekton, etc. The color choices available and the price range are the main criteria governing the choice of stone. You should also enquire about the strength and longevity of the stone you intend to buy.
Accessories & electronics, automation
There is a huge number of accessories that you can buy and install in your new home. you need to plan well, in advance as to what all are needed and what is planned for extra comfort or luxury.
Kitchen accessories have to be planned as per the family size, and kitchen space. We bought a hob (stove), hood (chimney), Microwave oven and Oven-Toaster-Grill (OTG). We brought our fridge and washing machine from the old home as these were in very good condition. We have plans to add a dishwasher soon.
Tip: The modern hobs (stoves) come with an electrical spark plug that will enable the gas burner to light up easily. However, you should buy and keep a manual gas lighter handy for the times when you want to cook but the electrical power is not there.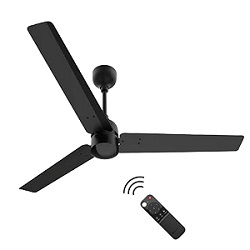 The fans and electrical switches can now be bought with remote control or app-based operation. These are obviously more expensive but you may like to opt for these if you have a love for automation.
Curtains can be motorised or moved manually – entirely depends upon your luxury quotient.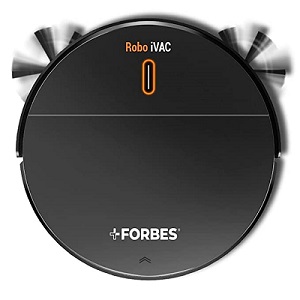 A popular device in most new homes is a robotic floor cleaner. This scans the layout of your home on first use and once programmed, it will clean and wipe the floors on instruction. Less dependence on the maids 🙂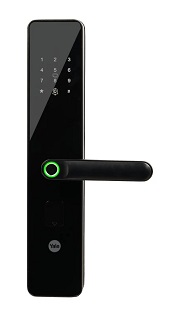 We put an electronic door lock from Yale and are very happy with this decision. Now, we do not have to carry any keys when leaving home. Our family members can silently enter the home without ringing the doorbell and disturbing anyone, even if it is late at night.
How can this discussion be complete without the TV and the home theatre? You will like to buy a TV of a suitable size depending on the living room space. 55″ and 65″ TVs are quite popular. If you have a large space, you may also opt for a projector-based TV that will give you lifesize images. A good home theatre system with surround speakers will change the TV viewing experience from normal to awesome.
Rubbish disposal
You will have lots of rubbish generated during marble cutting, plywood work, and woodcutting as well as the wrappers and cartons for the items you bought. These need to be disposed off periodically. Talk to your building security or other flat owners who can help you with the contact of the people who can dispose off your rubbish.
Arrange for permissions
Are you planning to make any alterations to the structure and layout of your flat? You must discuss the various possibilities with the building management and take their permission so that support walls are not tampered with. The other walls can be taken down or altered for arranging a better layout of the flat. This will help you avoid unnecessary hassles and litigation later.
Periodic payments- track well
It is very important to keep a timely track of the payments made to different vendors whether it is for materials or labour. Properly categorised, this will help you check the actual expenses with respect to the budget and make sure that you don't overshoot your budget too much.
You should also file the quotations from different vendors so that you can match the bills with the quotes received.
I created a Whatsapp group with the designer and posted a snapshot of all the payments made to her as well as any vendors. This became an extra reference point for future accounting.
Cost escalation
Cost escalation is imperative as the prices go up all the time. You should factor this into your budget calculation.
In general, I have noticed that typical construction material goes up in price while newly introduced, designer items go down in price as these become more commonplace.
You should be buying things in Economic Order Quantity (EOQ) – enough so that you don't have to buy very frequently, saving on the transportation cost. A larger quantity also qualifies you for the volume discount. At the same time, buying a large quantity in one shot might result in an extra purchase as many vendors won't take a sold item, back.
If possible, you can negotiate with the vendor about returning excess material (unopened) for buying other things with the credit amount.
Time delays are typical in such work. If you are expecting the furnishing to be completed in 6 months, it may well go up to 9 months. The technically inclined might like to use a project management tool for tracking the deadlines. I used our own Compliance Tracking software for managing the deadlines and required actions.
Keep interim photos
Whenever you visit the site, you should take a few photos, mainly of the important areas and furniture & fittings. This will help in tracking the progress of the work. In case you cannot go there personally and send some staff to oversee the progress, these photos become all the more important.
Cover plumbing – lock bathrooms
I have heard a few horror stories about this. Unless you are very strict, some labours will use your bathrooms and get them very dirty and even stained. You should keep all extra bathrooms closed unless people are working in them. Also, all the sanitary fittings must be well covered with plastic or masking tapes, or else, these will have stains that can't be cleaned later.
In any case, you will end up getting your bathrooms cleaned before you move in.
Plan lights' placement for good visibility
Lights' placement is a very vital decision and I suggest you spend a good amount of time planning the lights' placement. I believe that you should get a lights placement diagram made. This will come in very handy later when you need to do any sort of maintenance.
Every room needs to be well lit and this can be achieved by careful placement of lights to achieve maximum lighting with fewer lights.
I went for sectional lighting. This means one switch will provide enough light for relaxed times when you just want some ambient light like late evenings. Another switch will put some more lights on for reading or routine work. The third switch adds more lights to the pool for festival or party mood.
We also went for some decorative lights which add to the grandeur of the room and become the highlight of that area.
Choose the switches and other controls carefully as this is a fairly expensive aspect. You can go for regular modular switches where all sorts of combinations are possible and you can insert the required modules in a backplate and faceplate combo.
Nowadays, touch switches have also come in vogue. These are more expensive but lend a smart touch to the aesthetics of the rooms. These electronic switches also allow you the luxury of remote and app-based operation.
Similarly, you can opt for designer fans that complement the design and colour scheme of the rooms. We went for Atomberg fans that can be operated with a remote, a luxury when you want to speed up or slow down your fan while sleeping and do not have to get up. These fans are also power optimised as these run on a DC motor like an inverter.
Electricity backup – generators and inverters
Most multi-storied buildings and gated properties now provide a Diesel Generator backup. You should opt for a higher than standard load allowance as this will come in very handy when the power fails. Try and buy a small inverter-based power backup for your router. You will not miss your entertainment if your mobile phone can connect to the Internet even when the power is out.
Final cleanup of the interiors
After the entire work is completed, your interior design team will organise a final cleanup. This should include the bathroom cleaning, dusting of all the areas, wiping off the excess paint, placement of the different items at the desired points, etc. After this is done, you will need to get the leftover rubbish disposed off.
Final handover and inspection
Wow! So it's D-day and you are ready to take the delivery of your furnished home from the designer. You need to do a thorough inspection of all the areas.
Check all the wardrobe shutters and drawers for smooth operation. Also, check the electronic and electrical accessories. Make sure that you have proper earthing in all the sockets as this can cause an electric shock as also, make your devices go bad.
Be paranoid. Assume that things are not working as expected and check everything. Don't rush this part. This will reduce a lot of heartburn and friction later.
Shifting to the new home
Congratulations! Now you are ready to shift to your dream home. Plan the rituals based on your beliefs – puja, shuddhi, whatever you want. And invite family members and close friends to a party. Bask in the glory of a well-designed abode and then, settle down in your daily life!
Touch-ups
There will be some areas that you discover having small faults like a drawer not closing smoothly, some shutter making noise, an electrical device malfunctioning, etc. You must have a support system from your designer and contractors to fix these for a reasonable amount of time after the handover.
Thanks for reading so far
Hope you found this article useful. We faced a few small issues when the interiors of our new home were being designed and thought of writing this piece to make you aware of the small tidbits that should be taken care of, to ensure the smooth progress of your work.
Please share the link to this post with your friends to spread the message. 🙂