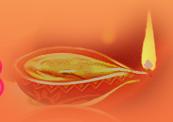 A very warm Diwali greeting to all my friends, clients and followers!
You might know, Diwali is a popular Indian festival, also called festival of lights, celebrated with bright lights in every home and bursting of fire-crackers. People meet and greet each other with wishes for a prosperous time in the year ahead. Not to forget that this is the time to share sweets with the near and dear ones.
I wish you a very rewarding time in whatever you do – have fun and do well. And remember, the joys of life are not complete without a family. So go, spend some time with your family.