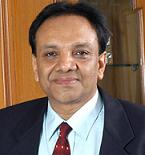 Yesterday, I met Pradeep Chopra of the PS Group at the TiE Kolkata Story Session. He is an established real estate guy with a fantastic vision and entrepreneurial temperament. The talk was thoroughly enjoyed by all the attendees. Here are some interesting tid-bits from his talk:
1. What kind of entrepreneur is one who cannot take risk?
2. Opportunities are everywhere. You have to be able to see an opportunity in everything.
3. Selling is the biggest skill an entrepreneur should have. Rest follows.
4. If you can sell something even if you don't have it ready, go ahead. You will get thousands of people who will be happy to provide or build it for you. Selling is the most difficult part and you have cracked that.
5. An office can earn the money for a new house – a new house cannot earn money for a new office. Buy that office first, if you can only afford one.
6. Invest liberally in technology if you do not want to work with a major handicap.
7. You have to get up and go out to spot those fantastic opportunities. Attractive deals don't walk in to your office
(well mostly).
8. There is no replacement for quality. If your quality is not great, you are bound to lose out – sooner or later.
9. Don't advertise directly. Invest in advertorials or PR. An endorsement by a real user or a known face beats an
endorsement by a celebrity, hands down.
10. A good partner is a valuable asset. If you hold the same views, one is reduntant. You must agree to disagree. If you hold opposite views, you get the holistic picture.
So what do you say? Agree or disagree? Your comments are vital – please let me know what you feel about his ideology.